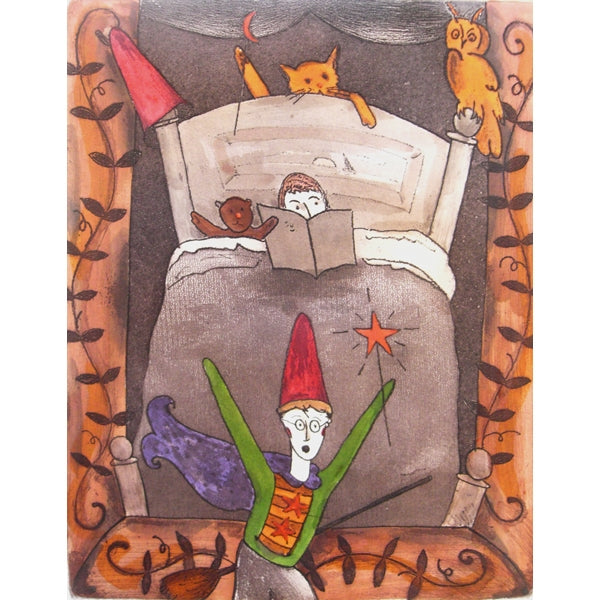 Hand colored etching, #9/90. 9.75" x 7.75".
The Wizard is an original hand colored etching by Peter Barger. The predominant colors in the piece are grey, pink, yellow, green and cranberry. A child reads a book at bedtime and the wizard comes alive. Like many of Barger's works, this piece is dreamlike, whimsical, and delicate.
About Peter Barger
Barger's work reflects the influence of Picasso and Matisse, evidenced by the sophistication of his works in the understatement of line and his economy of color.  His imaginative, whimsical and often dreamlike etchings have a deceptive air of simplicity.  Delicate as his hand-colored images are, they speak with assurance of large subjects and deep feelings; love, friendship, loneliness, childhood.  That he is a professional is evident in the outstanding quality of his prints.