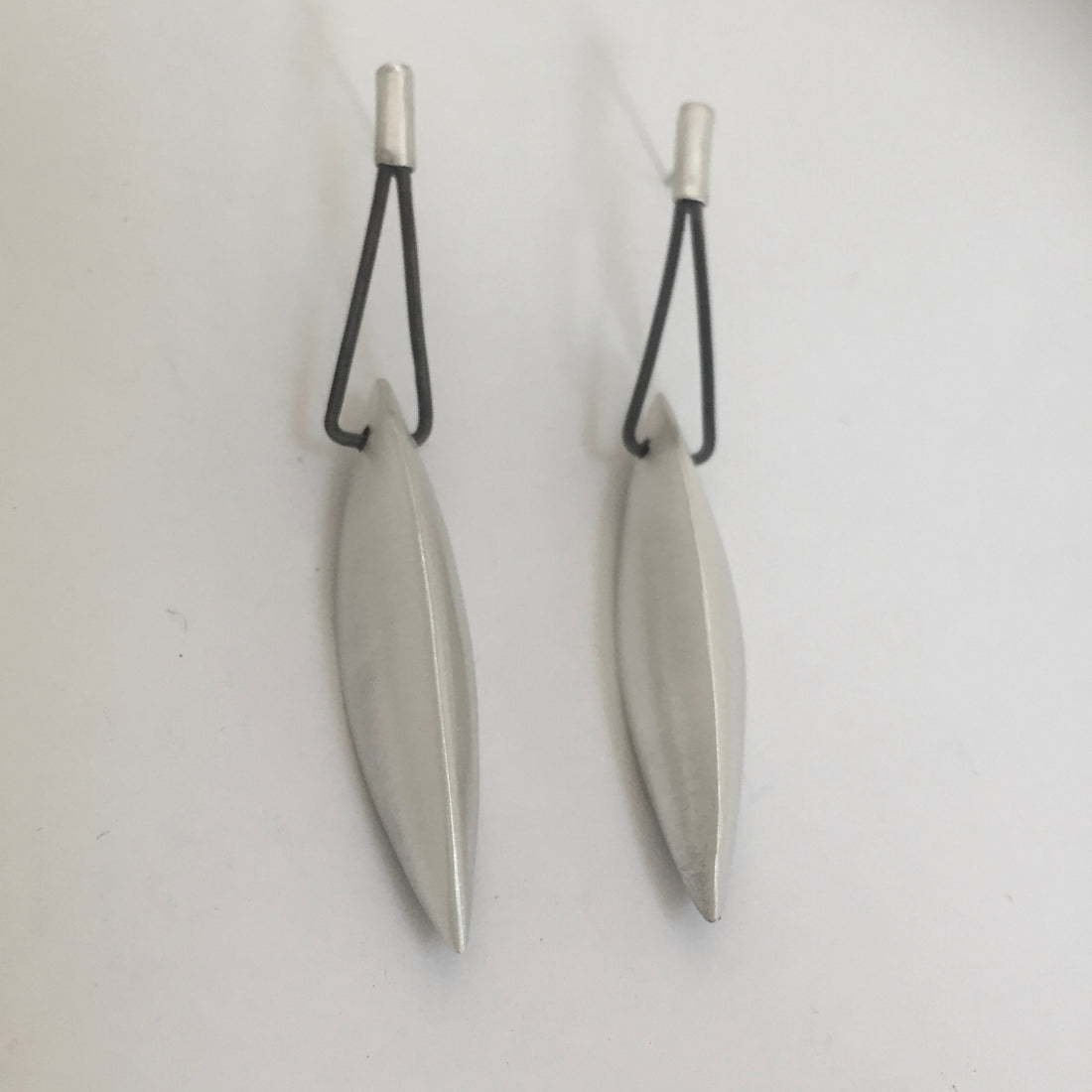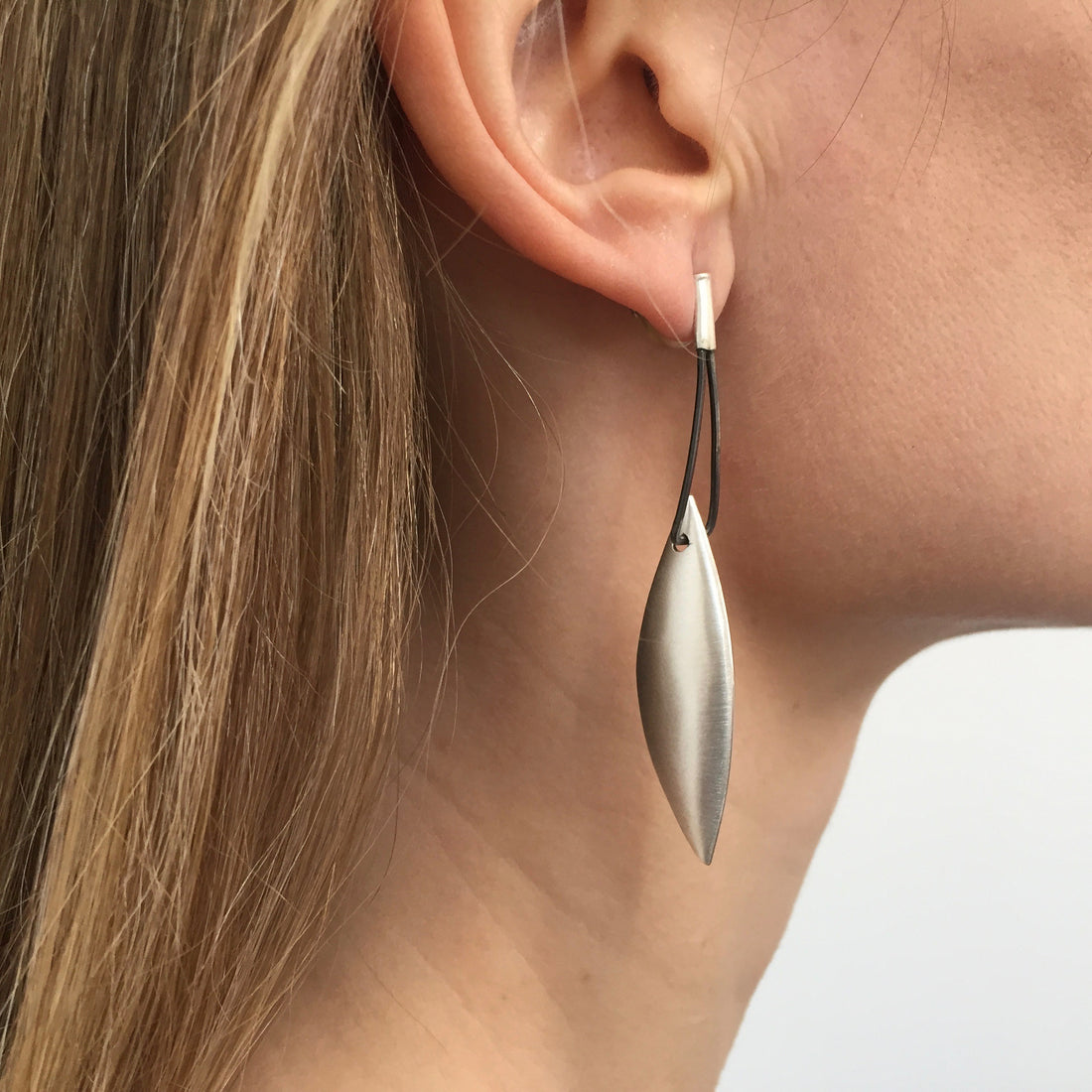 artist made sterling silver and nickel, each earring is 2 1/2" long and 3/8" wide
Streamlined silver canoe shaped dangles from hardened black wire that connects to silver caps and ear posts. These dramatic bold statement earrings feature minimalist sculptural forms with contrasting metal colors. Hammered sterling elements have a brushed finish while the oxidized nickel wire is polished black.
About Bart Arnold
Bart Arnold is perhaps best known as an abstract painter and jewelry artist whose work combines clean lines with complex textures, colors, and/or patinas. He established his style as a non-objective painter while living in New York and working toward his MFA at NYU and has been developing it for the past four decades. Concurrently, Bart has also been occasionally working in a realist mode, painting scenic mural commissions and making drawings and watercolors of scenes and objects.

His jewelry pieces are formed exclusively by hand using sheet metal and wire: sterling silver, nickel silver, copper and 14K gold.
He creates volume by soldering, bending, folding, forging and by the ancient technique of repurpose which involves hammering the work from both sides while it is attached to heat-softened "pitch." This enables him to push and pull flat metals into voluminous shapes. The pieces are finished by filing smooth, sanding and brushing or polishing. Color contrasts are introduced through heat oxidation.
More From Bart Arnold Paintings