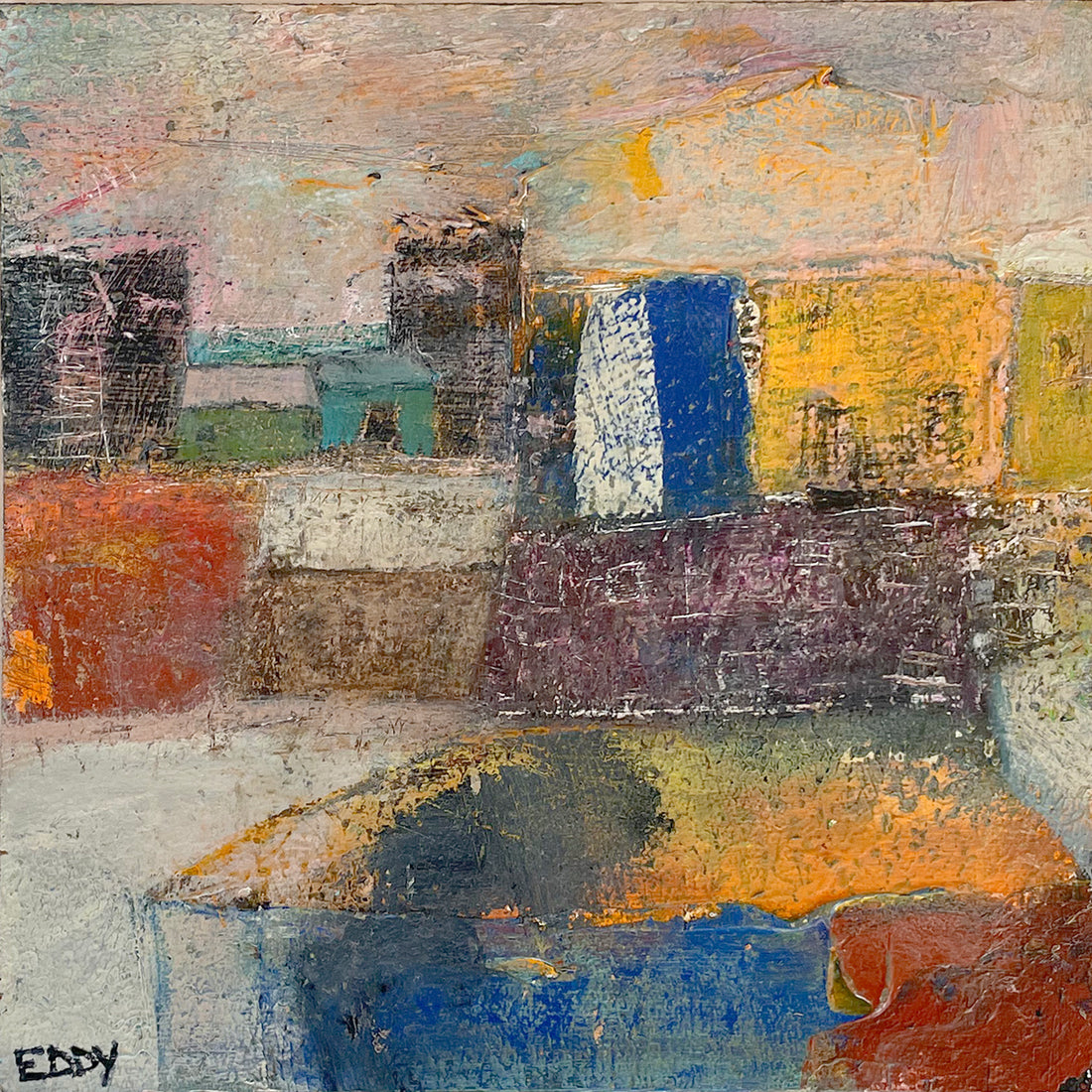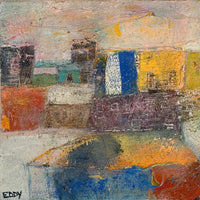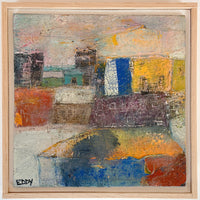 acrylic on cradled panel, 8" x 8"
Eddy uses his signature rich color in a harbor scene. There is a child-like, naive quality to his work, but the modeling of facial expressions and the delightful complexity and subtlety of the whole speak to a creator with deep insight, expert craftsmanship and uncompromising integrity; and, sometimes, quite a sense of humor and whimsy.
About David Eddy
Eddy's paintings explore varying levels of abstraction and styles of narrative. While the preparatory stages of his process-he works with many layers of pigments on panel and a ground which is periodically distressed by physical manipulation and mistreatment - are nearly identical for each piece, the final surface layers determine the unique narrative for a painting. A painting's subject (or narrative) begins to declare its-self as Eddy works on the preparatory stages. This sparks a larger image, story, experience, thought, or whatever, in the artist's mind and he then takes the painting to fruition/completion. His images are both self-revelatory and broadly human.