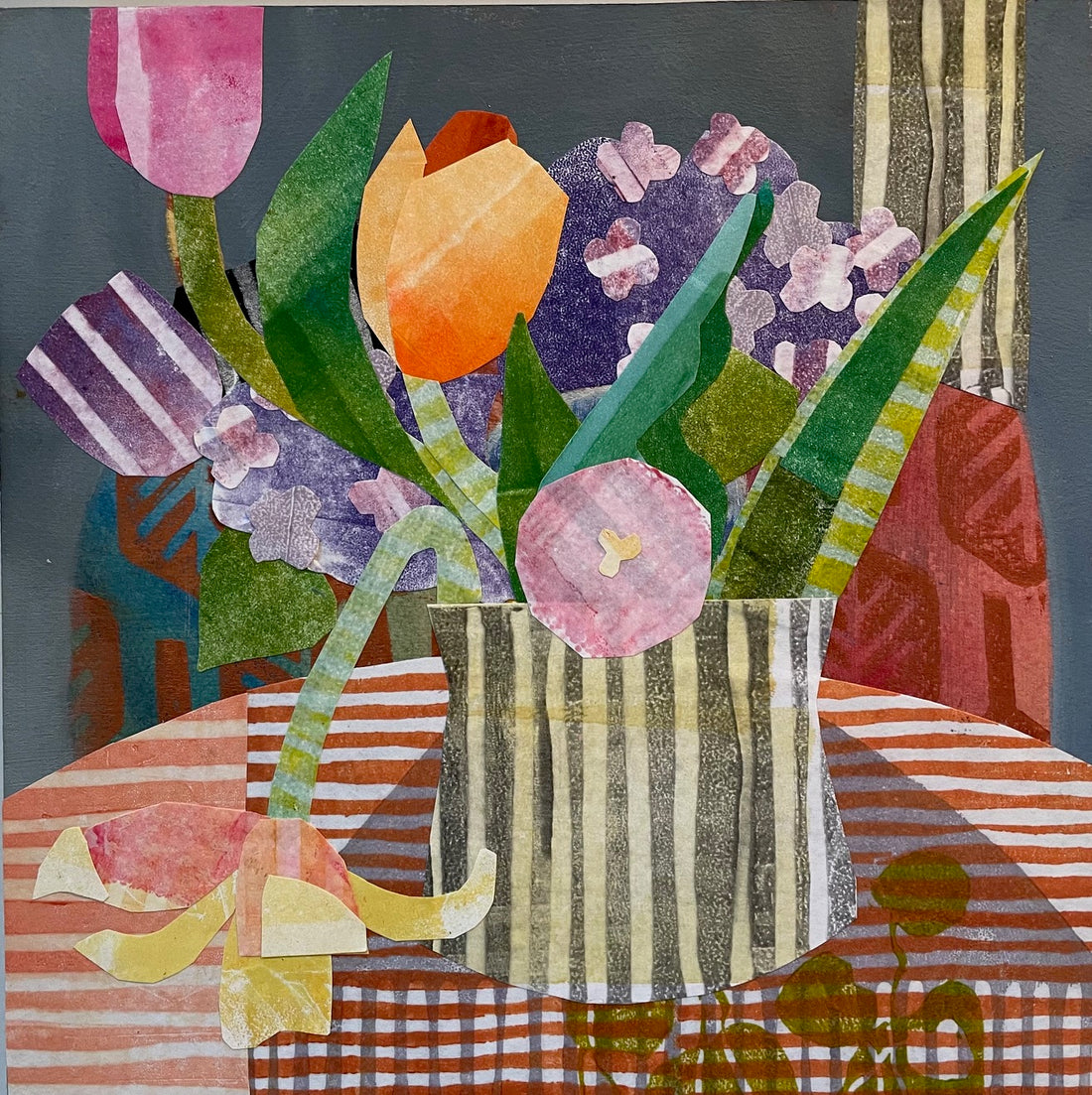 oil and hand-printed paper collage on wood panel, 10" x 10"
About Terry Wise
Terry Wise has evolved into being a painter by way of a Bachelor of Fine Arts degree in Textile Design from Indiana University, studies in printmaking and painting, and lots of experimentation in various forms of design and illustration.  She is particularly drawn toward still life subject matter and enjoys bringing rich colors and textile surfaces into her paintings.
Terry maintains a painting studio in Stockbridge and exhibits throughout the Northeastern states and occasionally in Europe. She is represented by Lauren Clark Fine Art on Main Street in Great Barrington.
"What distinguishes my work is the incorporation of influences from studies in textile design and printmaking into an otherwise traditional practice of painting in oils. Layers of patterning, rich colors and textures in my paintings are reminiscent of textiles. I have always been drawn to the genre of still life painting and am captivated by the mid-20th century license taken with multiple perspectives and simplified forms. Still life provides not only a means of exploring composition and color, but also to examine the meaning of home, relationships, scarcity and abundance."